Mickey and Minnie Mouse 
This couple does not need any reason to call them cutest couple. They are all time favorite & cutest couple ever. They taught us, that To love we need to be friend firs. Comfort , understanding and above all complimenting each other. 
Prince Adam and Belle of Beauty And The Beast 
Belle who is sent to Monsters(Beast) house as a deal of her fathers life, falls for the Monster despite of his looks. This Love Story always teach us that love is done to heart to soul not to the face or looks. Purest and most divine form of Love portrayed.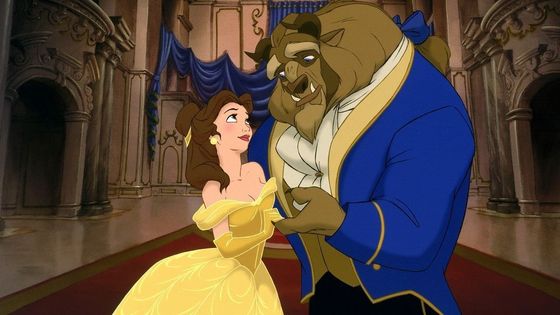 Aladdin and Princess Jasmine Of Aladdin
Love does not see Rich and Poor. [Though Aladdin got lady to be his only when got rich]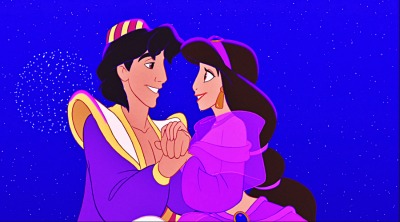 Popeye and Olive Oyl From The Popeye Show
Popeye is a short, balding, toothless sailor and a very unlikely hero if one looks at him from today's perspective, but the heroine Olive, who is the girlfriend of Popeye is also very different as she is as thin as a paper card and much taller than Popeye. This couple really set aprt Love. They taught us how in Love it is not necessary for other to be Perfect, Guy is not always a Hero, girl is not always Queen of Hearts.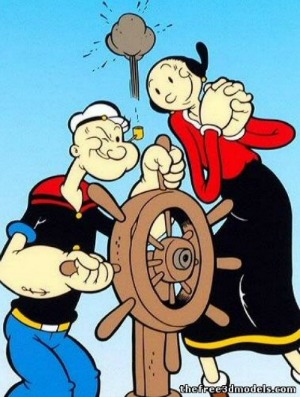 Prince Philip and Princess Aurora From Sleeping Beauty
Love takes time, Love does not always rush in. How his kiss awakes her from Sleep, same way Love always makes us do better things in life. Love is Inspiring and Awakening.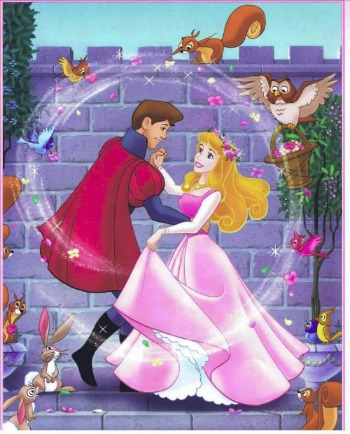 Prince Charming and Cinderella From The Cinderella
Love at first sight. Efforts to find that person who you know is right for you, even though it may go little crazy like trying to fit that Shoe in feet of all the girls of Town.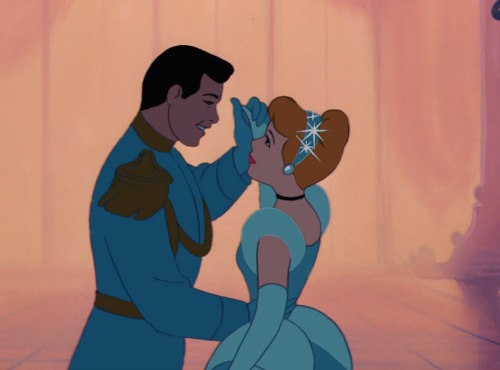 Donald and Daisy
Donald Duck is angry, irritable and short-tempered still he is cute. Daisy, his girlfriend, very similar to Donald, but she can control her temper. Donald's behavior often angers Daisy, what leads to the continual arguing. It is very difficult relationships with problems and challenges when two people are totally opposite. However, despite all these Donald and Daisy love each other & love is so pure that it covers all of the obstacles. 
Rapunzel and Flynn From Tangled
Girl who has not seen light of day in 18 years meets a thief known as Flynn Rider who has stolen crown from kingdom. She goes out with thief and to fulfill and enjoy her dream, to enjoy Freedom. Love does not just changes you it also helps you in fulfiment of your dreams and aspiration, Love does not keep on tied up.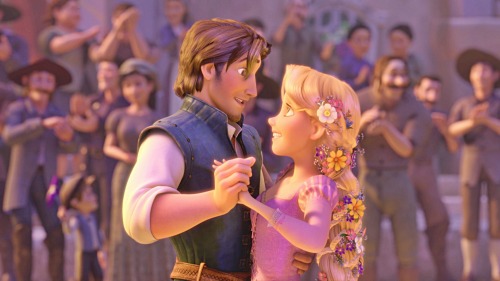 Ariel and Prince Eric.(The Little Mermaid)
A little mermaid named Ariel whose voice is beautiful. One day she meets Prine Eric. She saves his life and fall in love with him. She has to become human to be with Pince, she gives up her voice and become human to just be with Prince Eric. Like Ariel we also at times are required to make sacrifices and give up certain things
Bijal Vyas is Co Founder and Editor at Picescorp. Passion and Sarcasm are her main traits which are refelcted in her writings as well.

Word From Author : I come with Warning and Caution!
Past : Economics and Political Major | Current : Lazy and Laid-back Perfectionist
Latest posts by Bijal Vyas (see all)